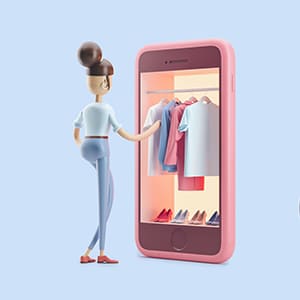 8 SOCIAL MEDIA TRENDS FOR 2018
Social networks don't need to prove their importance in a company strategy. 2017 promised the increase of live video content, the intensification of messaging apps to reach out to customers as well as the chatbots' trend. 2018 is already having its own new trends, what are those?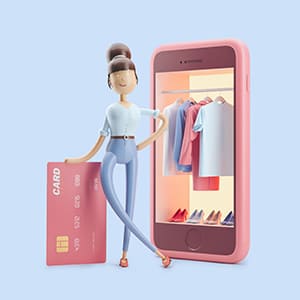 1) AR will rocket

Five years ago, Google unveiled its first connected glasses: the Google glasses, with the promise of bringing AR to the mass and change the way we interact with each other. Unfortunately, this hasn't worked as expected. Nonetheless, other companies like Facebook or Snap took their chance to succeed where the Mount View firm failed. After the success of some augmented reality apps (i.e. Ikea) as well as the rise of AR headset great sells, 2018 could be the year where AR will take off. If it is the case, bet social networks won't miss their chance to integrate this technology and change customer experience and interactions on social media.
2) Video content will be more and more popular
Video is the most popular digital format on social networks. The IP Traffic Forecast study for Cisco indicates that from now to 2020 almost 82 % of Internet content will be videos.
2017 has been brightly dominated by live streams, around 80 % of consumers are more likely to watch live stream content rather than reading a blog article. Also 82 % of those consumers are more interested in live content than in written posts from brands. The live video found very quickly its audiences, not only on the user side but also on the brand side, both are now aware and used to this format. 2018 will be an even greater year for live content and videos; this is not only a sweet/cool way to get in touch with your community but a must-have and an expectation. Note that interactivity is as important as content.
3) Gamification will come to social media
Users adore to interact with each other, as well as they love to play together and experience things. Some companies generated significant revenue via micro-transactions (i.e. Candy Crush) and immersive game experience (Pokemon Go), this is just a question of time to see a mix and match between games and social networks in order to enrich user experience. Hybridation between social networks and game is en route!
4) Data will be the highest priority.
The use of social networks requires some private data destitution in exchange for free services. Even though Facebook, Twitter and other platforms have tried to work a lot on private data and user information, there is still a lot to do on this matter. In the year 2018 users will be more likely to use a service if a platform set the highest priority to the privacy of data and the non-divulgation of them with external entities.
Nevertheless with the arrival of the new regulation named GDPR (General Data Protection Regulation) brands will have to adapt their UGC (User General Conditions) fastly. Users will be more and more receptive regarding private data transparency.
5) Advertising will continue its increasing
From the beginning, social networks have been user-centric. Now that social networks have established their viability and durability, revenue is the new priority. Most networks already shifted their strategy from user centric to advertising hub oriented, 2018 will be an even bigger year for social advertising.
Simultaneously the way consumers are buying is under transformation. It's called: shoppable content, users are more likely to buy a product in-situ (when they are consulting a post or content) rather than when they are saving a product for later. Purchasing is going to be a big part of social networks.
6) Influence marketing will be transformed
Over the last years influencers have become the new brand voices on social media. However, big influencers (over a million followers) are sometimes pointed at for their strong relationship with brands that make them lose credibility. Brands have noticed this, that's why 2018 will be the year of micro-influencers, people who are very active with their community and who the community trusts.
7) High-quality content will be the norm
In 2017, more than 50 millions of small businesses used social networks to interact with their consumers. Social Media are popular for this reason, everyone can share its voice. However, the number of companies using social media led to a very high amount of written content. This is one of the first sign that brands need to reinvent the kind of content they are sharing. Consumers will be more and more critical regarding branded or sponsored content, they will switch to more independant sources.
This phenomenon is directly linked to the quality of the content that brands are proposing to consumers and users. In a system of infobesity, audiences are deaf, brands need to double their efforts to create more interactive and rich content to hold users attention.
8) Star Wars and local experiences will be the key
Finally, 2018 will be the year of local and personal experiences. For example, Google highlights local content in the search results on maps, because users are now looking for more local shopping information.
The reviews given by users are going to be a real game changer. Companies will have to take better care of their e-reputation.
What to remember? If you want to find out the right strategy, you have to know who your consumers are, what are the last trends and keeping an eye on your e-reputation. The use of social networks doubled with qualitative and original content will assure you to reach your community and make 2018 an interactive, content centric and full of experiences year!
Source 1: Social media predictions 2017 : https://blog.hubspot.com/marketing/social-media-predictions-2017
Source 2: Social media trends thatwilldominates 2018: https://www.forbes.com/sites/jaysondemers/2017/12/27/7-social-media-trends-that-will-dominate-2018/#375b777625fb
Source 3: Tendances 2018 : Social Media et Marketing Digital, l'avis des experts: https://blog.digimind.com/fr/insight-driven-marketing-fr/tendances-2018-social-media-marketing-digital-experts/