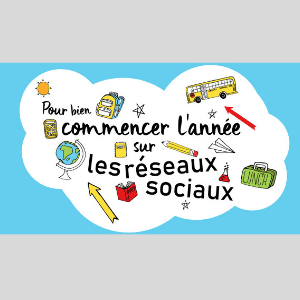 BACK TO SCHOOL: OUR MUST-HAVE SOCIAL MEDIA TOOLS FOR COMMUNITY MANAGERS
Let's make going back to work after the Summer Break less painful with this selection of social media tools that will make your planning, publishing, reporting and listening on social media easier, faster and more efficient. Just give them a try, those websites, widgets and apps are a community manager's best friends!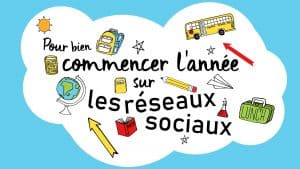 The best social media management tools
Sprinklr and Hootsuite, the Swiss army knives: these social media management platforms are the most exhaustive tools. With all your social media accounts in one interface, they provide a 360° solution, including content planning, posts publishing, media assets management and reporting to track your social performances. Sprinklr is a comprehensive and powerful tool that includes a social listening module, which is also possible in Hootsuite when linked with other tools such as Linkfluence. We also like Buffer, a platform with fewer options that still enables you to plan your posts and analyze their performances. You can use Buffer for free up to 3 social accounts and their pricing can be affordable for small businesses (15$ a month for up to 8 social accounts). Hootsuite also has a Freemium pricing with a good wealth of functionalities for its free version. Coment can also be interesting for small companies willing to improve their social media management. It is a simple and straightforward tool that regroups in one place all the comments you receive from your different social accounts, so you never miss an interaction. Coment also provides analytics on those comments and its freemium plan enables you to connect up to 10 social media accounts for free.
For the analytics nerds
Keyhole and Brandwatch: when it comes to measuring your performances on social media and analyzing the market, those two paying sites dedicated to analytics are your go-to solutions. Keyhole provides analytics on keywords, hashtags and URLs to measure the impact of your campaigns, monitor social conversations about your brand and its competitors, and measure the impact of the influencers you work with. Brandwatch listens to online and social conversations and enables you to create customized dashboards to analyze your brand and your competitor's. It also includes sentiment analysis and media watch functionalities.
If spelling still makes you look like a dunce
As a community manager, having great writing skills is paramount, and that includes grammar and spelling. As a safety net, make sure to install Grammarly: this free spell-checker can be added as an extension to your web browser to proof-read everything you write on the Internet and is also available as an Android and iOS app.
If you want to kick ass on Instagram (and in the schoolyard)
Here are a few cool free tools to make your life easier on Instagram: Instaplan is a visual planner for Instagram, enabling you to check how your contents will look like a grid before posting them. Planoly offers the same visual planning functionalities with more options as it is a paying app. Cutstory edits videos so you can publish them as Instagram stories. Just import a video, and Cutstory will cut it up and save it in your smartphone's camera roll as fragments of 15 seconds or any other length. Fastory: this free widget is a simple solution to integrate your Instagram stories to your website, giving them a second life and a new audience on the Internet. Panoragram creates Instagram-ready panoramas: it splits any panoramic photo into squares to be posted as a multi-photo Instagram album.
To score a 100% on the graphic design test
Canva: to make killer designs without being a professional graphic designer, in its free version Canva offers more than 8000 templates which includes several formats designed for social media: Facebook cover, YouTube thumbnail, YouTube banner, Tumblr, Twitter, Twitch or LinkedIn banner, Instagram or Twitter posts… The website also offers an entirely free image editing tool, Canva Photo Editor. Picular : Google but for colours! Enter your request in the search bar, Picular will propose a broad colour range, and the associated html colour codes. This is ideal to find colours ideas and to build a graphic identity for a brand or a campaign.
To post the best visuals contents without breaking open the piggy bank
It can be a headache for the community manager to find free of rights and good quality photos. We give you two search engines to illustrate your posts. Imageric gathers a variety of different free of rights contents: HD pictures, 4K videos and et vector images. We've got a soft spot for Reshot: pictures of this website are authentic and of very good quality, without being kitsch or contrived. For the video have a look at Coverr they have beautiful HD videos that you can download and are completely free of rights, and download Apple Clips, a very good video editing tool.
To clean up your old tweets
To celebrate the start of the school year, consider making up your digital identity and clear your Twitter account of these years-old tweets that would make you blush today… TweetDelete allows you to delete freely all the tweets posted before a date of your choice in one shot. And with 6 dollars Tweet Deleter allows you to be more selective, and search by date range, keywords or type of tweets and delete only a few tweets.
For the social media addicts
If you are trying to break your social media habit, use Brizzly as your social media e-cigarette. Type in your message, click the "send" button and it instantly disappears as this confirmation window pops up: "Sent! Sort of. As we agreed — this doesn't go anywhere but it probably felt great!". Definitely our must-have social media tool this Fall.