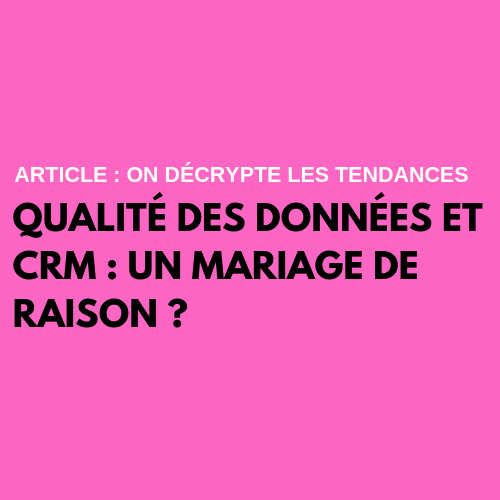 DATA QUALITY & CRM: A MARRIAGE OF REASON?
Interview with Cyril Fleuret, Managing Partner of WAISSO, on how to optimize customer data quality.
WHAT DATA QUALITY ISSUES DO YOUR CUSTOMERS ENCOUNTER?
Our customers' business sectors are highly diversified (distribution, media, tourism, services, etc.). They not only manage BtoB and BtoC but even BtoBtoC interactions, and generally have a few hundred thousand to several million contacts in their databases. They are also faced with a multitude of communication channels to interact with their customers in an orderly, targeted way, and at the right cost! In fact, one of the greatest difficulties encountered is the sheer number of data sources.
Today, customer interaction doesn't just happen via letter, email or telephone. It now happens within the contact's home, workplace, or anywhere else via a smartphone. All these data sources must be fed into the company's CRM, but at the end of the day, how many single contacts do we actually have in the database? What's the right postal address? Is it valid?