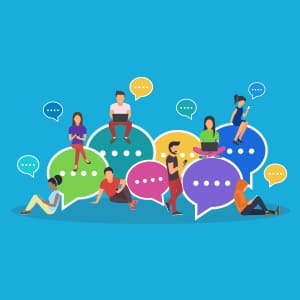 SMO, THE NEW WEAPON FOR ENGAGEMENT AND SEO
A couple of weeks ago we offered you an overview of the 2018 Social Media trends. In order to continue helping you adopting the right strategy, we will regularly publish analysis and applications of those concepts. Today, we're going to take a closer look at SMO, Social Media Optimization.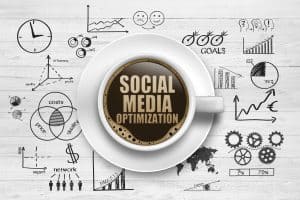 Since its Hummingbird update, Google has been prioritizing the total number of content shares of a page and the total number of interactions to rank a page in its search engine results. Similarly to SEO (Search Engine Optimization), Social Media Optimization is a process that allows a company to gain visibility through a better optimization.
SEO has become more famous in the past few years, but for beginners, here is the definition provided by the marketing glossary: "SEO is the abbreviation of Search Engine Optimization and can be defined as the art of positioning a website, an application or a webpage in the first results of search engines".
Following the same idea, SMO is "the techniques and actions developing visibility, image and website's or brand offer on social networks". This element is part of the SEO strategy of a company. SMO has two sides that need to be taken into consideration in a company strategy:  
WEBSITE ACTIONS :
Simplify content sharing by adding social networks share buttons (bookmarking).

Offer RSS flux.
Provide your users with source codes so they can share easily.
Integrate a reaction system to your website
ACTIONS OUT OF YOUR WEBSITE :
Share content from your blog to feed your own social networks
Interact with your community in order to create a relationship
Look after your e-reputation
SMO enhances website traffic that is not coming from search engines. You got it now, SMO is your new ally to boost and maximize your visibility on the Internet. Some important points to note: for a good SMO strategy, think about your community, it is going to influence your SEO. The quality and the size of your community will have a strong impact on your SEO. Take care of your audience, interact with it and take part in events related to your business. This what we could say about SMO today, in our next article, we will present you with tips and tricks to optimize your SMO Strategy.
Sources :
SEO vs. SMO: What's the Difference, and Why Should You Care? https://blog.wishpond.com/post/67575277462/seo-vs-smo-whats-the-difference-and-why-should-you SMO : https://fr.wikipedia.org/wiki/Social_Media_Optimization