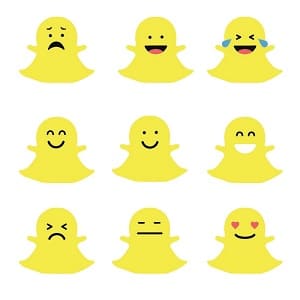 SNAPCHAT, BRAND OPPORTUNITY?
Custom lenses, new targeting options for paid media and an Amazon partnership : all you have to know about the new Snapchat features that will help you get the best out of your social media strategy.
Even though Snapchat has been seen as an entertaining way for teenagers to communicate for the last few years, it seems like it might be about to become a fierce competitor among the social media platforms in the marketing field. A little more than a year ago, Snapchat launched its Ads Manager, offering various targeting options and ads format. Among the most popular possibilities are obviously the branded lenses, but also the Snap Ads and the Story Ads, which can all be parameterazied for various purposes, such as acquisition, generating leads or gaining visibility. With a community of 191 Million daily active users, Snapchat is one of the most frequently opened app nowadays. Today, by introducing new features, Snapchat appears to be trying to put all of its efforts into creating opportunities for businesses to shine through its leader status prism. So, what does Snapchat really has in store for the future ?
1. THE LENS EXPLORER AND LENS STUDIO PARTNER PROGRAMME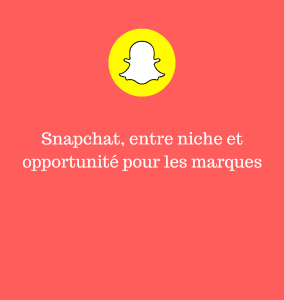 Getting your own branded lens on Snapchat used to be a premium service, a luxury that only a few could afford. And if you're not as big as Coca Cola or McDonalds, chances are you wouldn't have been able to even use this option. But those days are gone ! Introducing the Lens Explorer, Snapchat now allows any user to create, share and deploy its own branded lens on the social network.
From now on, any Snapchat user can get access to every possible custom lenses by accessing the category through the filter selection and then browse the entire custom lenses section. And to go even further, Snapchat also announced they'll be launching the Lens Studio Partner Programme very soon. By selecting creative partners and allowing businesses to access custom and branded lenses, this is a new opportunity for brands to get the Snapchat visibility they've always dreamed of, and with no minimum price rate.
2. NEW OFFLINE DATA TARGETING CRITERIAS
Snapchat has recently anounced they'll be teaming up with Nielsen (a leader in retail measurement services and data analytics), to offer their users new targeting options. By adding Nielsen's data as an extension for the targeting options already available in the Ads Manager, users now will be able to get to their audiences through new criterias. Based on users' offline purchasing and consumption behaviour, the data collected by Nielsen will offer new opportunities to reach your audience, making Snapchat ads as precise and customizable as Facebook and Google. A serious competitor is indeed incoming !
3. AN AMAZON PARTNERSHIP ?
What if one could click on a particular item from a Snapchat video, and instantly get access to the said item page on Amazon ? Well, that might be the case pretty soon. At least, that's what some new coding fragments found on the app suggests. A direct partnership between Snapchat and Amazon seems to be on the way, just as for Shazam before. As new as it is on a social media app, this kind of process has already been introduced on Pinterest (representing more than 600 million visual searches every month) and Google. Even though the partnership still hasn't been officially announced, this direct link with Amazon will definitely provide a more shopping-friendly experience than ever. All in all, it seems very clear that Snapchat is trying its best to get the leader status in paid media as well.
When asked about the pros of their ads manager, the Head of Sales from Snapchat France says they've been working on their new ads manager for more than a year, to come up with that range of options and possibilities. In terms of targeting options, Snapchat allows you to reach audiences regarding their interests, cities, operating systems, internet connexions and even their phone companies. He also insists on the diversity of their offers, stating that it could convince any type of businesses, even the smaller ones, because their CPI, CPA et CPM are very competitive. And if you're still not convinced that the Snapchat Ads Manager might be the best solution for your business, he adds : "Forget everything you knew about paid media, and try it for yourself !"