Inbound marketing, email, web, display, social networks, PRM, CRM, trigger, datamarts, real time, big data, SMS, web analytics, customer experience, drive-to-store, mobile-to-store, e-commerce, m-commerce, are just some of the marketing levers that show how much effort companies are making to find the right formula to capture the attention of omni-channel consumers, who are already under a lot of pressure from competitors. Making technology marketing's best ally will empower businesses to orchestrate their strategies successfully! The upsurge of new sales and communication channels and the integration of the data protection regulation means that companies are either omnipresent, or experts in both marketing and technology.
In real-world terms, Marketing and CRM today rely on several levers where building a consistent relationship across all channels is becoming a crucial factor for any customer acquisition and loyalty strategy to succeed. Who are the consumers? How can I think ahead of their expectations? What's their favourite channel? What are their products of preference? Why do they abandon their purchases? Do I need to broaden by retail network? Where should I set up? How can I increase POS attendance? Only a truly customer & data-centric process can respond to your marketing and commercial challenges.
Finely tuned customer intelligence and accurate data, governed by the GDPR, can make brands truly agile, and empower them to respond to consumer expectations in real time by monitoring the customer journey and their potential so that they can design multi-channel sales scenarios while controlling commercial pressure. Not to mention thoroughly monitoring the ROI Return on Investment) produced by the marketing mix and by each channel deployed.
PERSONALISED SUPPORT, BUSINESS, MARKETING, AND CRM EXPERTISE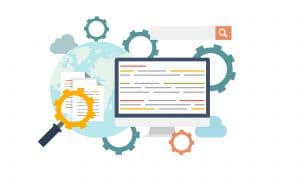 Our mission statement: helping you implement successful multi-channel relational marketing strategies (email, web, mobile, social media, POS) to deliver a
 fluid customer experience
 that creates 
loyalty

.
Based on our expertise in customer relations management and our partnerships with publishers that lead their fields, WAISSO brings you tailored support to match your needs in 4 areas:
STRATEGIC MARKETING CONSULTING:
Auditing your current marketing and digital strategies
Customer data analytics, statistics and datamining / customer journey / predictive marketing
GDPR compliance
Customer data consolidation, whether identified or not, for a unique shared vision
Developing a powerful cross-channel PRM / CRM marketing strategy (acquisition, conversation, loyalty, retention, reactivation, etc.)
Segmentation, profiling, scoring
Optimising catchment area and marketing campaigns
OPERATIONAL DEPLOYMENT AND EXECUTION:
Managing and supervising multi-channel campaigns
Scripting, personalising, and contextualising campaigns in real time
Creating editorial and visual content
Activating channels (web, mobile, POS, social media) according to the objectives set
Improving deliverability rates
Defining performance indicators / KPIs / cross-channel allocation
Optimising the Customer Relation Management policy
TECHNOLOGY SOLUTIONS:
Consulting in the field of open-ended marketing technology platforms to automate your marketing campaigns (functional architecture)
Technological integration for marketing, CRM, and data quality tools
Integrating existing information systems (ERP, CRM, Assets / Content, etc.)
Project management
Testing, reporting
TRAINING: BUSINESS AND TECHNOLOGY
Our technical and business expertise enables us to respond to ad hoc assistance requests and to provide support and maintenance services when existing tools need upgrading.
TECHNOLOGY SOLUTIONS IN RESPONSE TO YOUR BUSINESS OBJECTIVES
To deliver an optimum technology response to our customers, WAISSO has forged partnerships and achieved certifications from leading software houses in their fields, including:
Because today's powerful relational marketing strategies necessarily mean using new technologies and faultless data processing, WAISSO is your gateway to a successful entry into this new era with a single objective: providing our customers with new business interaction opportunities with their customers to boost your performance.