With its own market players, technologies and logics, B2B digital marketing increasingly requires advertisers to adapt the way they identify and animate their audience. The challenge now lies in the efficient articulation of an efficient user path characterized by multiple marketing touch points thanks to B2B lead generation.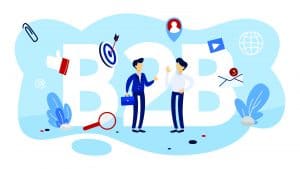 Often less prioritized than the B2C approach, the advertiser B2B activities deserve just as much thought and commitment from a digital marketing perspective.
Since the volume of leads is by definition smaller, each information must be attractive and qualitative. Thus, the effort must focus as much on the articulation of B2B acquisition levers (white paper – content – SEA – email performance …) in order to generate highly qualified traffic only on lead scoring devices that encourage transformation.
LEAD GENERATION B2B : EXPERTISE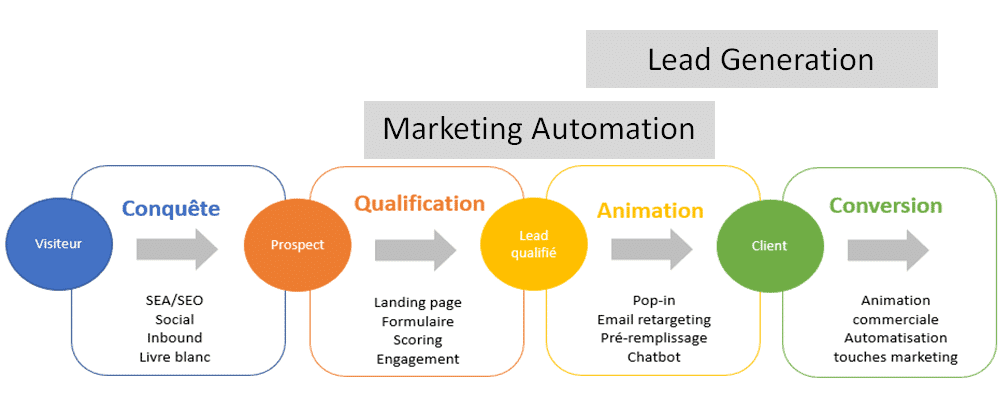 Today, B2B decision makers are subjected to a plethora of solicitations. Also, to help our customers stand out, Waisso has specialized around two structural issues : B2B lead generation and marketing automation. The aim is to automate the qualification/recruitment process with the data and to optimize the conversion path via a strong iterative approach.
Therefore, attention is drawn to an Account Based Marketing Process where the environment/business prospects are placed at the heart of the marketing strategy. At the same time, there is also the question of relying on third-party B2B data sources to perform the information gathering process, which is a real obstacle in the business context.
OUR SUPPORT IS FOCUSED IN 2 APPROACHES
LEAD GENERATION
Expression of business needs
Audit of digital environments and the conversion funnel
Defining the activation strategy and renewed UX approach
Optimization of the conversion moment
Iterative approach via AB Test & on site Personalization
Implementation of third-party sources to streamline the packaging process
Management of the acquisition strategy on B2B channels
MARKETING AUTOMATION
Analysis of the existing situation and quick wins
Help in choosing the technological solution
Account Based Marketing Strategic Recommendations
Design and implementation of nurturing plans
Scoring audiences by potential
Identification of value-added paths
Set up of marketing trigger campaigns
CERTIFICATIONS