With the multiplicity of actors, technologies and business models, it is not always easy for an advertiser to find his way around and set up a digital marketing acquisition campaign. Especially that once the strategy is defined, all the efficiency of the lead's generation relies in the good orchestration of the levers and in their dialogue in order to reach the determined objective.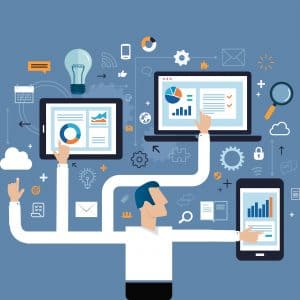 Set up an omni channel acquisition strategy can help you answer to various business objectives, like promoting an innovative service, launch a new website or increase your e-mail data bases…The question is now how to pace the whole in a coherent and relevant way in order to give value to the marketing.
To do so, WAISSO insures a governance based on the smart use of data from the Advertisers' Analytics tools to develop clever audience strategy and controlled the allocated media budget.
MARKETING DIGITAL ACQUISITION EXPERTISE
A PROVEN METHODOLOGY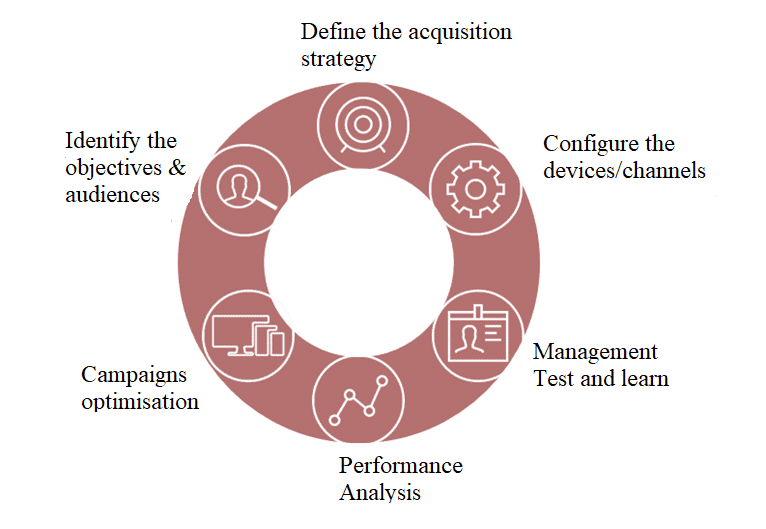 Thanks to an in-depth knowledge of the digital ecosystem and of the different actors, WAISSO has built a unique expertise in the recommendation and the management of cross channel acquisition strategy for its clients.
The agency takes actions on the project management part and makes sure to insert these digital devices into the brand's environment. The training of the business teams and the inclusion of related clusters (data – CRM – loyalty …) at the heart of the project dynamics remain one of our priorities.
OUR SUPPORT IS AVAILABLE ON 3 OFFERS:
Consulting
Analyze current practices and Quick wins
Identification of needs / resources
Help to select the best partners
Strategic recommendations and turnkey media plan
Management
Project Management/Implementation of strategies
Brief the advertising network and conduct the campaign.
Execute the campaign on the behalf of the client
Iterative methodology
Data Drive
Definition of use cases
Processing, Structuration and segmentation of data
Suggest how the data can be used for marketing purpose
Measure and REX