Today, Search (Adwords – SEO) is the first priority for advertisers as it generates unparalleled visibility. Often integrating upstream in the conversion path, it allows brands to be present when prospects are still in the intentional phase. Capturing these signals via Web Analytics represents a competitive advantage in the digital acquisition strategy, ensuring greater profitability of the activated devices.
The challenge now lies in the intelligent timing of these marketing speeches. Drawing on its SEA agency expertise, Waisso has developed a dual approach focused on audience integration (CRM – site) in the management of SEA campaigns and the deployment of automatic bidding strategies for driving to conversion.
EXPERTISE SEA – ADWORDS
The support of the Waisso agency lies in a deep expertise in the layout and orchestration of SEA accounts (Adwords, Bing Ads) from the design, strategy and implementation phase to the management and optimization phase.
Our dual expertise lies in taking into account the needs/resources of the advertiser and the best use of data to optimize the digital capacity of our customers.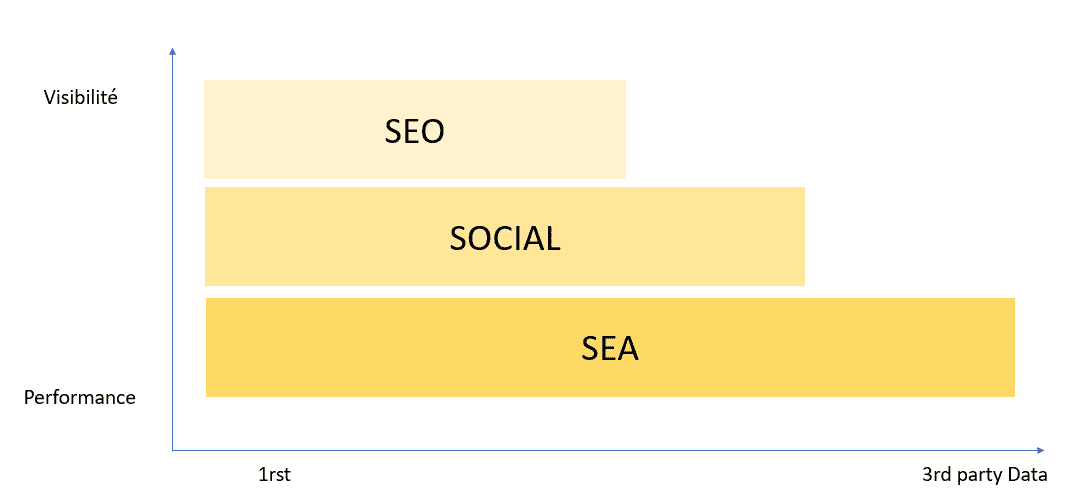 Our areas of intervention :
SEA : Google Adwords – Bing Ads – Amazon SearchSEM Management Tools : Marin Software – DoubleClick Search – Adobe Optimizer
We roll out a systemic approach that adapts to the issues of the advertiser :
Audit of the existing and quick wins
Strategic recommendations and campaign plans
The interweaving of the channels in the brand ecosystem
Matrix creation and campaign architecture
Semantic and contextual advice / Customer experience
Setting up and piloting of the campaigns on the different levers
Campaign traffic management and measurement
Roll-out of attribution views
Support and implementation of SEM budget management tools
CERTIFICATIONS