Customer-centric businesses know it: there is no marketing without content. To initiate exemplary customer relations, digital content (editorial, images, video, etc.) is the primary key for successful strategies for acquiring, activating, retaining, and fostering loyalty.
The customer is "boss" and has become an expert purchaser who knows how to search and find the information s/he needs. In reality, digital content and cross-channel broadcasting are becoming crucial components of the customer experience.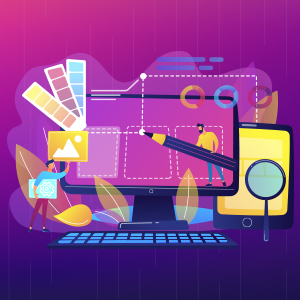 69% of in-store buyers have searched and found information on the web before buying, 44% use their mobile devices to flash QR codes on advertisements, magazines etc., 32% authorise geolocation to get personalised offers (Fevad 2016), and these are all habits that rely on targeted and contextualised content to engage existing or prospective customers while they interact with brands.
SUBSTANCE AND FORM: THE WINNING PAIR FOR DIGITAL CONTENT
However, the concept of digital content spans a vast field of uncertainty (what to say, when to say it, and in what form?). Existing and prospective customers who consume information before buying are as varied as their purchasing journey. To transform these interaction opportunities into engagement, the different content forms must be managed so that they are always accessible whatever the viewing technology (display, SMS, applications, social media) and the substance (message relevance).
Whether you already have marketing assets or you're starting from scratch, WAISSO's creative teams (writers, graphic artists, DAs, UX designers, and integrators) make sure you get powerful content by adapting to your technical requirements (HTML responsive design, ergonomics, UX, template and message library, and graphic style guide). And to top off the customer experience with just the right message for each of your targets, WAISSO's creative teams and our marketing experts rely on your needs and those of your consumers to find the right words, meaningful formulas, original and intuitive artwork, and create inspired digital content.
The alliance of Substance and Form is the basis for delivering the right message to the right person at the right time.