(Re)designing your social media strategy to reach your goals
Nowadays social media play an essential part in a brand strategy: with more than 3 billion users globally, their audience is constantly increasing, up to 13% annually.
Businesses have no choice but to curate their brand identity and online presence on these social channels efficiently.
What is the best way to communicate on social media? Which is the best strategy to stand out from your competitors with content and a brand image that are true to the values you wish to convey? Waisso Social Media team can help you identify the key topics to drive your communication, tailor the right social media strategy for your business, and support your digital implementation.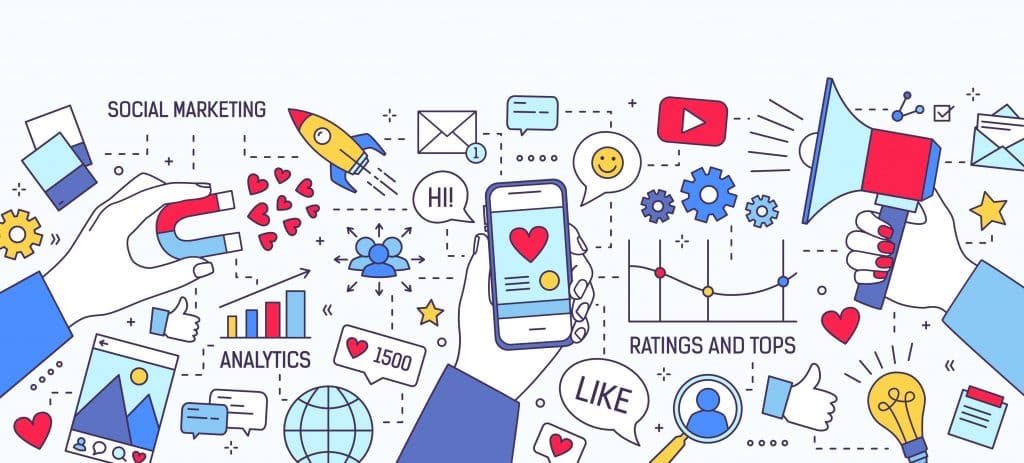 Our first step is an audit with the following goals:
Provide an in-depth analysis of the current social media presence of your brand
On which channels are you present?
How are you currently communicating?
What are the strong points of your current social media actions?
What mistakes should be avoided?
Study the behaviors and actions of your direct competitors
How do your competitors communicate on their social channels?
What is their strategy? On which topics is their communication focused?
Identify the best practices for the evolution of your brand
What type of actions can be leveraged to spread your brand message?
Define with you the goals to be the achieved and the criteria for success
What objective do you want to pursue when implementing a communication strategy on social media?
How can we assess the ROI of our actions?
How to develop your brand image and visibility?
Define a communication strategy on social media that includes:
Designing and implementing the social media vision of your brand
What should be the main takeaway of your online identity?
What elements should you bring to the foreground to stand out from the competition?
Defining your goals and your positioning on each social channel
What target audience should you aim at?
What are the best visual and semantic means to address your target audience?
Improving your social media workflows
What are your needs to manage your social media communication?
Assisting you in selecting the best tool for your social media needs
What are the best social media tools to help you manage your social presence?
Learn more about our offers and tell us about your projects and your needs: contact us!