Social Listening: Listen what consumers have to say about you and your industry
For a brand to be on social media is a first step that is now crucial but listen to its consumers on those social media could turn out to be extremely beneficial for the brand.
What Listening can bring to your brand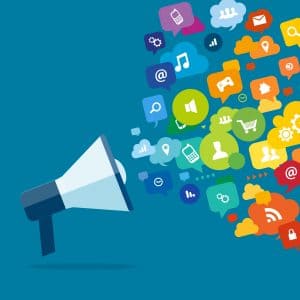 Thanks to social listening it is possible to analyse the audience reactions to marketing campaigns and product launches outside your social circle, by measuring the volume of mentions and their tone.
The analysis can be very precise and allow you to know which the strengths of a campaign or a product are, but also what consumers disliked or what they understood of your communication. The data collected will be sort and organized into visual charts in order to get the most valuable insights.
You can get the share of voice of a brand compared to its competitors thanks to social listening, i.e. the volume of mentions of brand compared to the volume of mentions of competitor's brands. Competitive listening helps you assess your brand's position in volume of mentions but also using the tone of those mentions. A significant amount of mentions is not necessarily a guarantee of love from the users, it can also be a bad buzz. The analysis can be as granular as you wish, comparing products to products for instance.
Social listening is the perfect tool to identify trends amongst your consumers of to identify influencers in your industry. By listening what people say about your brand and your products you will be able to find out who are the people that influence your customers.
How to set up a Social Listening strategy
To set up Social Listening for your brand you will have to define, with the help of our experts, what you expect of it.
The first step is to create keywords queries:
Your brand keywords, the different @mentions on social media, and the brand hashtags
Products names
Competitors brand, their products, their @mentions on social media and their hashtags.
Keyword and hashtags on topics and trends that you would like to follow
Our consultants will then create dashboards, allowing you to follow daily your mentions thanks to different kind of charts.
Counters
Timeline
Word Cloud
Sentiment (tone)
Sources
…
If you wish to get more information, or set up a listening strategy, get in touch!