Boosting your company's competitiveness and winning market share in an environment constrained by the GDPR, involve mutual commitment from your marketing and commercial divisions to clearly defined strategies serving decisively omni-channel customers, and an irreproachable customer experience.
DEFINING MARKETING, DIGITAL AND SOCIAL MEDIA STRATEGIES
Confronted with agile consumers avid for novel experiences, reinventing marketing and commercial strategies is crucial in order to step up impact and contribute to reaching objectives.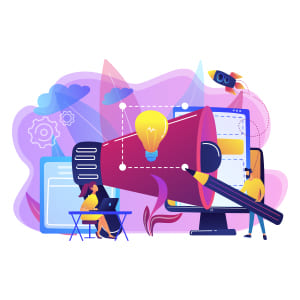 In the era of non-linear, seamless customer relations accelerated by digital and user-friendly technologies, developing breakaway cross-channel marketing strategies to spotlight your brand, acquire, engage and retain customers and generate recurrent business is fast becoming a complex science.
What's the best marketing strategy to implement? In response to which challenges? Do I need to focus on acquisition or loyalty? Who are my customers and how do I address them? What marketing mix do I need to coordinate? Which channels need to be activated and how do I optimise synergies between them? How do I include mobile in my marketing plan? How can I accelerate growth in sales? How can I create new purchasing moments? What are the right levers for optimising repeat purchases? Where can I find new growth drivers?
For a better understanding, WAISSO helps its customers define the strategic and commercial marketing guidelines they need to attain their business objectives:
Customer intelligence / profiling and in-house business objectives
Satisfaction surveys
Analysing how current marketing strategies match customer journeys and the objectives set for them
Consulting and recommendations for powerful cross-channel strategies
Support for implementing a strategic plan spanning the entire customer lifecycle
Acquisition and loyalty strategies
Sponsorship and ambassador programmes
Conversion rate optimisation programmes
Choosing better marketing, digital, and social media levers
Organisational consulting and change management
Upgrading of the marketing & commercial activities for GDPR compliance
Thanks to their customer-centric vision, business expertise and informed advice, WAISSO consultants today help over 200 companies to optimise their marketing and commercial strategies, from design to deployment.