WAISSO rounds off its business consulting services with the kind of tried and tested
technological expertise
needed to implement powerful, open-ended marketing information systems.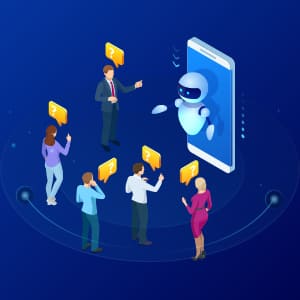 WAISSO has been investing in its consultants' experience since its inception.
Providing high-quality
support is in our team's DNA.
WAISSO's consultants bring you their knowledge and expertise in the fields of Marketing & CRM, Mobile & Social Media, Data Management & Business Intelligence, and Digital Content.
TECHNOLOGICAL EXPERTISE IN THE MARKETING & CRM SPHERE (WEB, MOBILE, SOCIAL MEDIA)
Because WAISSO masters the technology used by the kind of Marketing and CRM tools needed to manage cross-channel marketing and sales strategies, it can roll out projects on time and on budget, as well as guaranteeing that the solution meets the needs initially expressed:
Marketing Information System design and architecture
Requirement analysis and specification design
Technology choice support
GDPR compliance
Customising and implementing solutions to meet specific business requirements
Integrating Adobe Campaign (formerly Neolane) into your IS (CRM, website, Datamart customer, etc.)
Connecting Adobe Experience Cloud solutions (Adobe Campaign, Adobe Analytics, Adobe Audience Manager, etc.), LiveClicker, Oracle, Accengage, Gigya, ReachFive, Gigya, Sprinklr,
Developing custom connectors to centralise data storage and campaign processing via a single platform
Optimising deliverability rates, Opt-in and response rates to push notifications/transformation/conversion rates
FollowAnalytics, MyElefant, Google Analytics to your business applications
Optimising deliverability rates and change/conversion rates
Switching from one CRM / Marketing tool to another
Adobe Campaign (formerly Neolane) and CRM application version migration
Extending marketing tools using additional modules or add-ons
TECHNOLOGICAL EXPERTISE IN THE DATA MANAGEMENT SPHERE
Implementing a powerful marketing strategy means mobilising business-specific and IT teams as well as having an in-depth understanding of consumer expectations and habits. Because of their extensive experience and data-centric approach, our consultants get your data to talk with a view to boosting business.
Implementing CIAM (Customer Identification & Access management) tools with the Gigya solution and ReachFive solution to centralise identified customer data
Implementing data quality processes before feeding them into the CRM with DQE Software tools
Modelling and creating marketing databases and datamarts (marketing, web, sales)
Implementing customer data management and enhancement platforms using a DMP (Data Management Platform) while protecting personal data
Analysing and developing data entry procedures (ETL)
Compiling customised analysis reports
Implementing segmentation calculations based on datamining algorithms
TECHNOLOGICAL EXPERTISE IN THE WEB & DESIGN SPHERE
Our marketing and design teams work hand-in-hand to produce user interfaces (UIs) and user experiences (UX) that meet the new technological standards imposed by the surge of digital media and the fragmentation of customer habits. To produce dynamic content for cross-channel marketing campaigns, our consultants design html templates, artwork, and assets (images, media, etc.) using responsive