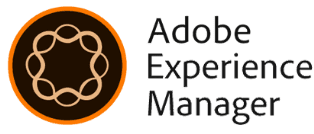 Adobe Experience Manager Asset (AEM Asset) is a digital content management solution that simplifies cross-channel content and marketing resource management and broadcasting in real time and in a personalised way.
Implementing personalised cross-channel experiences (email, SMS, web, mobile, social media, etc.) requires a wide range of digital assets. Adobe Experience Manager empowers marketing divisions to create consistent digital experiences across all channels, throughout the customer lifecycle both in France and internationally, by centralising content and marketing resource creation, management, and deployment on brand websites, mobile apps, forms, and more.
WAISSO helps marketing and digital divisions to deal with the functional and technical issues involved in building smart, personalised, and contextualised customer experiences that generate both engagement and business: customer journey mapping, digital assets, scripting the experiences to roll out across all channels, deployment, training, and assistance.
ADOBE EXPERIENCE MANAGER'S FUNCTIONAL COVERAGE
Asset management / secure and centralised assets adapted to each organisation
Dynamic multimedia content design tools (Scene7)
Industrial image processing
Advanced indexing and search features
Designing, managing, and broadcasting content and resources for mobile apps
Web and mobile multi-site management, with translation workflow automation
WAISSO also interfaces ADOBE EXPERIENCE MANAGER with all modules in the ADOBE EXPERIENCE CLOUD suite.