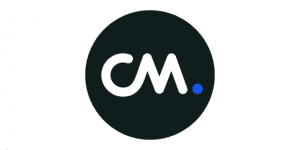 CM.Com is a leading European company in CPAAS (Communication Platform As A Service).
Their DE Cloud Messaging solutions are fully integrated and allow you to manage all mobile interactions in one place.
Recently appeared, CPAAS technologies are meeting the demand of brands: How to have a unified view of the mobile interactions of the customer in order to choose and personalize the proposed experience?
Forerunner in this area, the partnership with CM.com, allows us to address issues like Text (SMS, Push, WhatsApp, Facebook Messenger …) Talk (VOIP Services), and Pay via mobile and Access (Mobile Authentication).
The 4 Businesses of CM.Com:
TEXT: Contact your customers in real time via their favorite communication channels: WhatsApp, SMS, RCS, FB Messenger, Viber, Calls, E-mails, etc.
TALK: Exchange with your customers by voice thanks to the complete range of incoming / outgoing VOIP services, Trunk SIP, voice messages …
PAY: Submit all payment solutions from a single centralized platform.
ACCESS: Check your users with identification methods, easily sign documents digitally and use their event ticketing solution.
WAISSO Supports
With its technical and business expertise, Waisso supports you on two levels:
Integration: Implementation of CM.com API with Marketing Automation solutions (Adobe Campaign, Salesforce Marketing Cloud, Selligent, Eloqua …) in the customer's Information System architecture.
Activation: Business support in the use of the platform and design of a specific marketing strategy.