Whereas everyone had predicted its death over the last few years, Facebook remains by far the most widely consulted social platform around the world. Moreover, with the consolidation of its secondary platforms (Instagram, Messenger, WhatsApp), the group holds 4 of the 5 most downloaded and used applications in the world. In terms of usage and time spent, the group stands out once again: 50% of Facebook users connect to it more than once a day!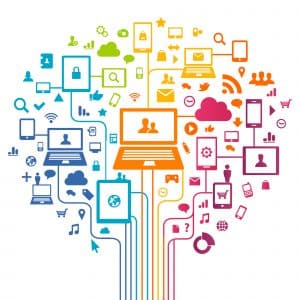 All these connections are useful to advertisers wishing to make their products known.
Widely adopted by the brands, the use of media was destined to be transformed : from a platform of exchange between brands and Internet users, it became the first tool of lead generation display via its Facebook Ads tool.
And for good reason, the platform holds :
the best market targeting features, far more reliable than programmatic audience segments
secure auction methods based on increasingly sophisticated algorithms to ensure maximum efficiency
the ability to make Internet users accept advertising much more creatively than media sites.
Whatever the business area, Facebook Ads allows to create qualified traffic that can meet the business objectives of your company … provided you are accompanied by a Blueprint certified social campaign expert.
Waisso has specialists in campaign creation on social networks who can accompany you on :
audit of your social and competition accounts
tracking campaigns & conversions
content creation
managing an efficient approach
creating interactive dashboards