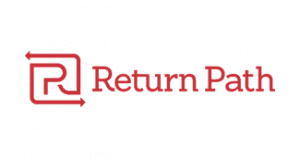 20% of commercial emails never arrive in inbox (spam box or others). Return Path's solutions combine applications designed to deliver optimal deliverability and email marketing campaign performance, leading to increased revenue.
Their ReturnPath solutions revolve around deliverability and optimization:
Return Path Platform: IP monitoring by adding not measurable indicators (delivered in spam email rate, removing before reading rate , etc.) and analyzing changes. Identification and resolution of deliverability issues.
Return Path Certification: Figure in the whitelist of certified IP senders, optimizing your inbox rate and routing speed.
Email Client Monitor: Discover contact's habits about your emails.
Inbox Insight: Take advantage of competitive intelligence, by analyzing open and inbox rates on Return Path panelists.
Our consultants support you
Audit of your technical authentication: SPF, DKIM, DMARC
Help signing the Return Path contract
Monitoring and creation of alerting through the Return Path platform
Implementation of corrective actions on your routing platform