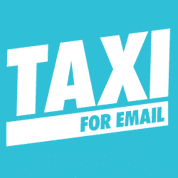 Since 2012 Taxi For Email makes a lot of simplifying the life of marketers in the creation of their email campaigns. Inspired by CRM project managers agency and advertiser, this solution allows you to decline your recurring email campaigns without knowledge in HTML, and to bring the different stakeholders of the creative chain to collaborate easily.
Revolutionize your emailing processes within your marketing team.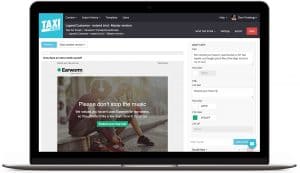 You are a CRM project manager and you are about to create the weekly customer newsletter.
The brief is set: the offers prioritized by the editorial committee, and the product managers have finally provided you with the texts and visuals of the offers … Next step: Send it to the agency?
Not anymore ! Through a simple interface Taxi For Email allows the project manager, responsible for com or CRM manager to decline his campaigns without any HTML knowledge by updating the text links and images, see by adding or removing blocks of the template as needed.
A tool designed to facilitate the entire production line.
Produce responsive, mobile-friendly email campaigns without touching HTML code.
Use smart templates and lock in the format to make sure the campaigns stay consistent with your chart
Add also your own templates, by adapting code thanks to an overlay in taxi language, your agency templates become editable at will!
Allow everyone to do their best by assigning access and setting permissions for team members.
By quickly creating email campaigns, you can be more responsive to your market and your competitors.
Send test emails when you edit and sync your Litmus account to preview more than 70 apps and email devices.
Create complex messaging campaigns in just a few clicks, in multiple languages, and segmented